While driving, the visual system is on alert and constantly under pressure. A good vision is essential in order to perfectly visualize the route and to be able to anticipate the different events. Good acuity and a wide visual field are therefore necessary when driving.
A good vision for driving is essential
Several factors play an important role in driving, such as weather, glare, fatigue, vision, etc. Studies have shown that road accidents remain the leading cause of death during working time. Indeed, 74% of working people use their cars to get to work, hence the importance of taking the right precautions.
Sight is often not taken into account on the road when we know that 90% of the information at the wheel passes through our eyes[1]. It is constantly stimulated and helps us to perceive the road and its possible dangers, pedestrians, signs, but also the information on our dashboard. That's why it's important to have good distance and near vision when driving a vehicle to ensure your safety and that of others.
Different factors that affect your vision while driving
Depending on the weather conditions, the eyes may have to make an extra effort to try to maintain maximum visual comfort, when there is sun, rain or fog for example. But also at night, because half of the visual acuity falls. This phenomenon is called "night myopia" and is similar to distance vision that becomes blurred and it is therefore difficult to see clearly without appropriate visual correction.
According to AsnaV (National Association for the Improvement of Sight), 12% of road accidents are due to visual impairment[2]. It is strongly recommended to have regular eye examinations and to correct any deficiencies in order to drive safely and limit the risk of accidents.
Glare can be caused by both sunlight and car headlights and causes significant additional discomfort when driving. Indeed, glare reduces the reaction time on the road and can be a factor in accidents.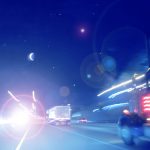 A few figures:
8 million people drive with a poorly or uncorrected visual defect, or 1 in 5 drivers (AsnaV)
34% of drivers who wear glasses or lenses do not wear them when driving (AsnaV)
38% of bodily accidents involving at least one user occurred during a trip to work or on mission (Emmanuel BARBE for Préventica)
The essentials:
Good vision is essential for everyone's safety:
check your vision regularly
protect your eyes from glare on sunny days and at night
wear your glasses on the road
What solutions?
To understand these different risks and avoid any visual disturbance that could degrade driving and even cause accidents, there are different solutions.
Polarized/polarized sun lenses are used to eliminate the glare effect on the road.
There are also lenses specially designed for driving that provide clear vision at both distance and near. The latter are tinted according to the surrounding light and thus allow you to have the best visual comfort to accompany you during your travels in complete safety.
In particular, to improve night vision, Essilor has developed a specific "Night Drive" shade that improves contrast in low-light conditions.
Our Essilor Pro-Drive™ lenses, available with or without vision correction, feature the latest processing and design innovations to ensure optimal visual comfort behind the wheel, in all circumstances, in both sun and rain.
The latter offer better control of aberrations, which provides perfect vision at all distances and over the entire surface of the lens.
The Crizal® Drive treatment reduces the reflection phenomena on lenses by up to 90% during night driving while maintaining comfortable vision during the day[3].
Choosing Essilor Pro-Drive™ means offering your employees a more comfortable driving experience and thus enhancing their safety.
[3] Source : Acuité / Comparative measurements carried out by R&D between a Crizal® Drive treated lens and standard hardened lens.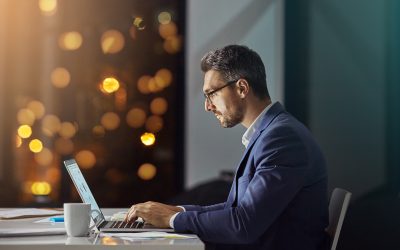 Before the age of forty, the flexibility of the crystalline lens manages to maintain on the retina, the image of an object that moves from far away to the reading distance. And the eye sees clearly at all distances.
read more